Local Content Development: OILSERV partners INNOSON, purchases over 600M INNOSON vehicles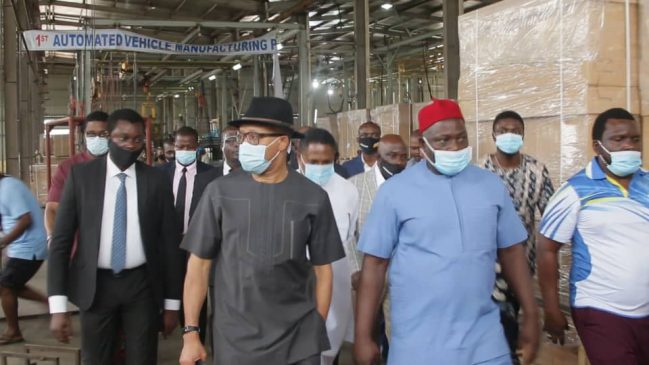 Dr. Innocent Chukwuma leading Oilserv management team on a facility tour
By Abisola THOMPSON
Oilserv Group, an oil and gas company in Nigeria has partnered with Innoson Vehicle Motors (IVM) company with the aim of supporting local production of vehicles to be used in the oil and gas operations.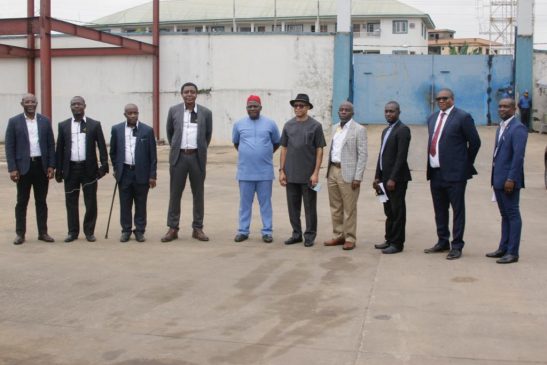 OILSERV management team and Dr. Innocent Chukwuma during the visit to IVM factory
The Chairman/ Group CEO of Oilserv Group, Dr. Emeka Okwuosa in his capacity towards promoting local content, commended IVM during the tour of the IVM manufacturing plant in Nnewi, Anambra State.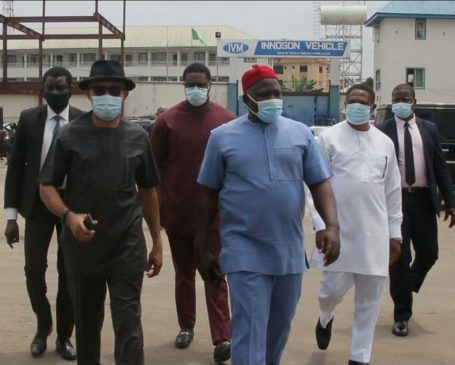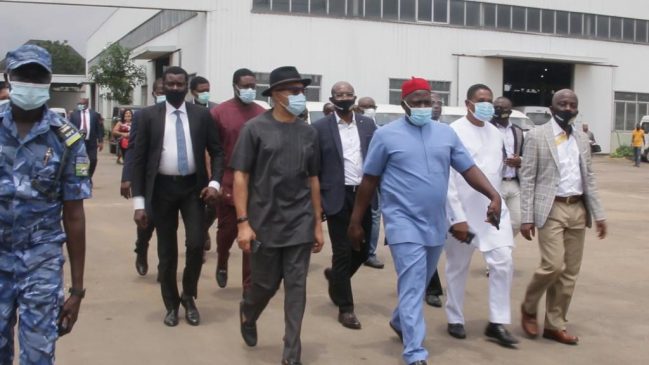 Okwuosa said that the essence of the visit was to encourage local content in the company, adding that " Chief Innocent Chukwuma remains a brand that cannot be comparable in vehicles manufacturing companies.
According to him, Innoson motors manufactures vehicles from scratch to finish. This is a huge development to Nigeria economy and growth to local content capacity.
"We are partnering with IVM on vehicles that are going to be used in the oil and gas industry for our operations.
"The company is very effective in fulfilling local content development. We are partnering with IVM in the area of conceptualisation, manufacturing and use of local vehicles in the oil and gas sector," he said.
The Oilserv chairman said that innocent motors is a testimony to development of local capacity in Nigeria, adding that the company since the 2nd quarter of 2020 has transacted ₦600 million with Innoson with different projects.
He said that the new confirmed partnership will further boost the economy and promote the use of local equipment and machinery.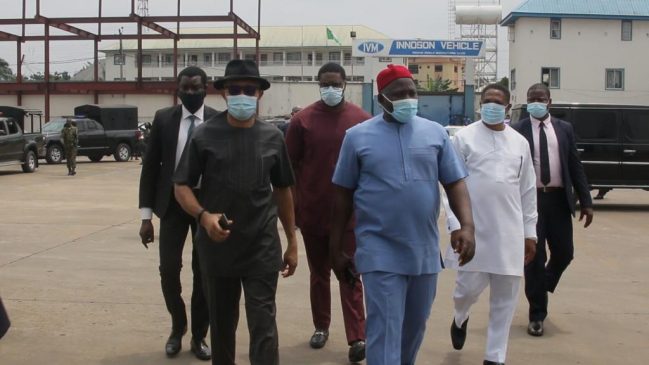 In his remarks, Chief Innocent Chukwuma, Chairman/CEO, IVM lauded Oilserv management for their support towards promoting local capacity, while urging other companies and individuals to do same.
Chukwuma said that the company sources about 60 per cent of its materials in-country, adding that  the company is an 100 per cent manufacturing company and not assembling company.
According to him, the company  only imports engine and light while all the electrical aspects  and others equipments are  been sourced in-country.
"We are proudly Nigeria vehicles manufacturing company, like Oilserv  who has excelled in engineering.
"We also partner with the military on special vehicles manufacturing and other companies,"  Chukwuma added.
Commenting on the partnership,  Chukwuma Nkwodinmah, Group Head, Supply Chain, Oilserv Limited said that the partnership goes a long way in promoting local capacity.
Nkwodinmah added that partnering local manufacturers, will boost local capacity and also develop economy growth.
Mr Solomon Okodughi, Group Chief Finance, Oilserv Limited said that the partnership will create employment opportunities for teeming youths.
Engr Chigozie Obi, GM, Operations, Technical Services, Oilserv Limited said that the both companies has similar uniqueness in local content development in Nigeria.
According to him, the products of both companies  meet international standard. Both companies are Nigeria companies and there also champions of local content.
Oilserv Limited is a leading provider of integrated engineering, procurement, construction, installation and  commissioning (EPCIC) company.
They are responsible for handling major gas pipeline projects in Nigeria especially ANOH and AKK gas pipeline projects.
The company is based in Port-Harcourt, Rivers State.
Although established in 1992, Oilserv has been at the forefront of promoting and developing local content and human capacity in the oil and gas and other sectors of the economy.