Youth Council commemorates World Humanitarian Day in Lagos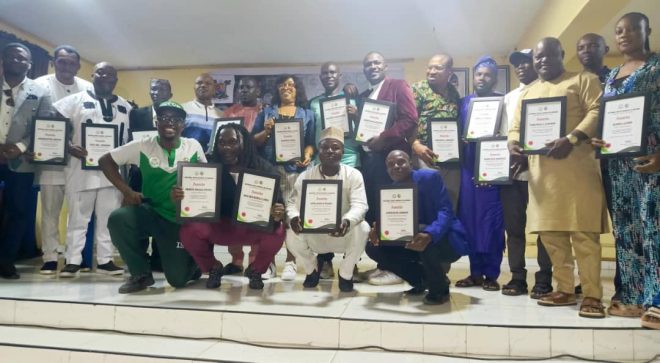 To commemorate World Humanitarian Day 2023, the National Youth Council of Nigeria (NYCN), Ajeromi Ifelodun Chapter, has hosted a youth humanitarian dialogue with its Local Government Chairman, Hon Fatai Ayoola, at which it honoured its past heroes in Lagos.
Speaking during the event on Saturday, Ayoola said that the humanitarian dialogue and award-giving ceremony were designed to recognise efforts and contributions of all its past leaders.
The Chairman, who was represented by his Vice, Hon Lucky Uduikhue, said that the youths in Ajeromi Ifelodun LGA have built the kind of standards other youths in Lagos could emulate.
He said that the award was a way to thank the awardees for their continued contributions to the growth of the council.
He said that the local government holds its youths in high esteem and had appointed two of them to lead the health and environment departments and empowered others in various ways.
The Youth coordinator, NYCN, Ajeromi Ifelodun chapter, Mr Isaac Omoyele, said that the youths were actually celebrating the World Humanitarian Day and have deemed it fit to celebrate people who offered selfless service to the community.
Omoyele said that the event was simply an avenue for Youths to honour people who have actually gone the extra mile to support youth organizations and add tremendous value to the development of the Ajegunle community.
He said that he is currently running a co-working hub in Ajegunle where young people are being helped with various working tools.
He said that the co-working hub was the only place in Ajegunle where young people learned a skill, integrated into the society and worked in the community.
Speaking on behalf of the awardees, Alhaji Olawale Ariyo, thanked the council for deeming them worthy to be recognised.