Lions Club International, District 404B4 Nigeria offers free Diabetes screening awareness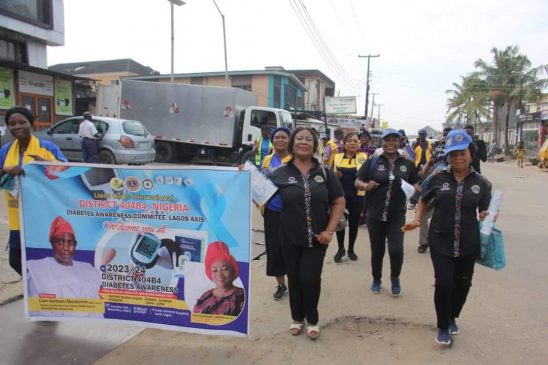 By Yusuf Yunus
A Non-governmental organisation, Lions Clubs International, District 404B4 Nigeria offered a free screening exercise and diabetes awareness to residents of Lagos at Isolo General hospital.
The Lions Clubs International District Governor for 404B4 Nigeria, Mr Samson Abodunrin said in his previous interview with theBusinessIntelligence(TBIAfrica) during the three days  visit of the International President Dr Patti Hill, that November is a month for Diabetes Awareness, so it's a month for all Lions to rise up to the sledge and threats of Diabetes.
Lion Oyegunle Oladipo who represented the 404B4 DG Lion Samson Abodunrin during the Awareness Campaign, said in his speech, that he encouraged everyone present to take care of their health, and ensure to go for medical check-up regularly.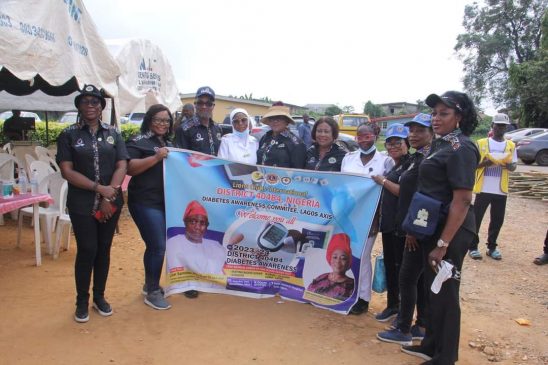 The Chairperson for the Diabetes Awareness Campaign, Lion (Mrs) Rasheedat Usman said, over 150 people who were in attendance got screened when they arranged for the screening, and creating of diabetes awareness at Isolo General Hospital.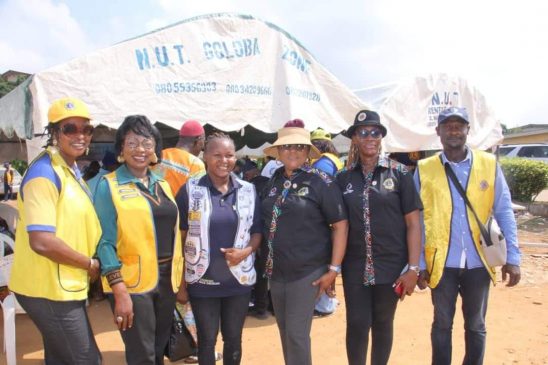 According to her, The whole activity was a success as we had all Lions Clubs members within the Lagos Axis in support. And Lions members who turned up, were also screened after an awareness walk from Apata memorial High school, Ire-Akari to Isolo General hospital.
"Three people were reported to have been detected with high level diabetes, and were immediately moved to Emergency for further consultation," she said
The Chairperson commended all the Clubs and individuals who keyed into the program to give the activity a face.
Also, Lion (Mrs) Delphine Robin, District 404B4 Marketing & Communication Chairperson, said that Lions Clubs International District 404B4 Nigeria in partnership with FIIRO,  plans to present a three days skills acquisition program, with technologies in Liquid Soap Production, Fruit Juice Production, and Smoked Fish Production, which is one of the District Governor's core project for 2023-2024 Lions Service year. All participants will be given a starter pack as a means of Empowerment from the District.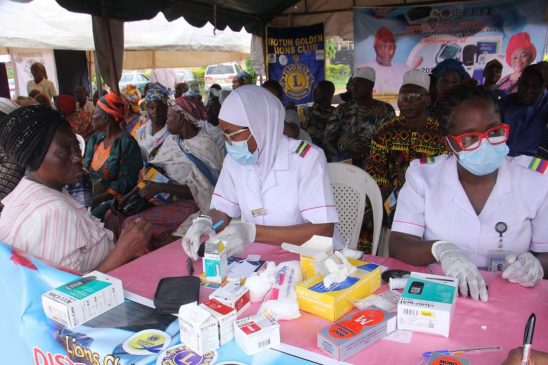 Robin said that the skills acquisition is scheduled to hold between November 28th, 29th and 30th at FIIRO Road, Oshodi, by Cappa  Bus-stop, Lagos State.