Diabetes: Early diagnosis, regular monitoring can save lives – Expert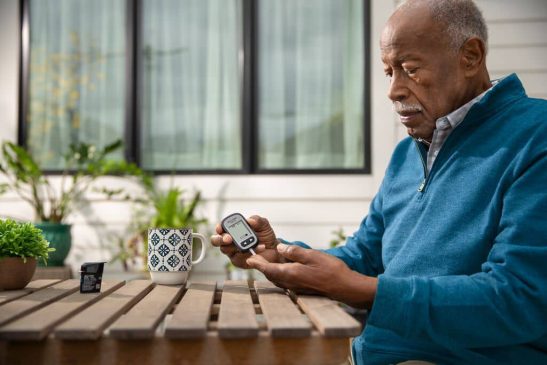 By Yusuf Yunus
Oluwatosin Akinsulire, Product Manager, Roche Diabetes Care, says  early diagnosis of diabetes and regular monitoring can save lives.
Akinsulire said this  in a statement on Tuesday in Lagos to mark the World Diabetes Day titled: "Empowering Global Health With Early Detection".
According to her, Diabetes is on the rise globally, and the risk of developing type 2 diabetes is exceptionally high among developing nations.
"According to the World Health Organisation (WHO), the prevalence of diabetes in Nigeria stands at 4.3 per cent.
"This is primarily attributed to lifestyle changes driven by urbanisation, unhealthy diets, sugary drinks, insufficient physical activity, widespread tobacco use and excessive alcohol consumption.
"While lifestyle adjustments can be instrumental in preventing diabetes, Roche Diabetes Care urges anyone with potential risk factors to get tested.
"And follow regular self-monitoring of blood glucose, as early diagnosis can save lives," she said.
She  said that Type 2 diabetes is progressive, and in the absence of early diagnosis and proper management, its course can impact one's health and overall well-being.
"If you want to significantly mitigate against the complications of Type 2 diabetes such as heart attacks, strokes and kidney failure, empower yourself with knowledge and monitor your blood glucose meaningfully.
"The impact on patients' vision can also be severe, with an increased risk of permanent vision loss by damaging eye blood vessels," she said.
Akinsulire said that many people living with diabetes experience foot problems due to nerve damage and poor blood flow, which can lead to foot ulcers and, in severe cases, amputation.
She added that the risks associated with diabetes should never be taken lightly.
"We urge anyone who feels they may be at risk due to lifestyle factors or symptoms to get tested early and follow a routine of regular self-monitoring so that the proper treatment can mitigate all these risks.
"Self-monitoring of blood glucose empowers individuals to proactively track their blood glucose, facilitating timely interventions and lifestyle adjustments.
"Regular monitoring acts as a proactive tool against diabetes," she added.
The expert said that when self-monitoring of blood glucose is done according to standard recommendations, people living with diabetes or those at risk, can gain insights into the impact of their choices.
She said that this goes beyond mere detection to the active maintenance of a healthy and balanced life.
"In the ongoing battle against diabetes and its consequences, Roche is a dedicated partner, aligning with global objectives to raise awareness, encourage early diagnosis, and promote standard monitoring practices.
"By emphasising the importance of early detection, regular monitoring and effective treatment, we aim to help people live longer, healthier lives.
"But we cannot do it alone. Self-monitoring of blood glucose takes minimal time and can be done at any primary healthcare facility or at home using a blood glucose monitor.
"Patients can take control of their lives by having one simple test.
"Together, we can work towards a future where diabetes no longer threatens the well-being of our caregivers, our children, our mothers, our fathers and every Nigerian who contributes to a healthier society," Akinsulire explained.