Lions Club International President commissions modern facilities in Nigeria
By Yusuf Yunus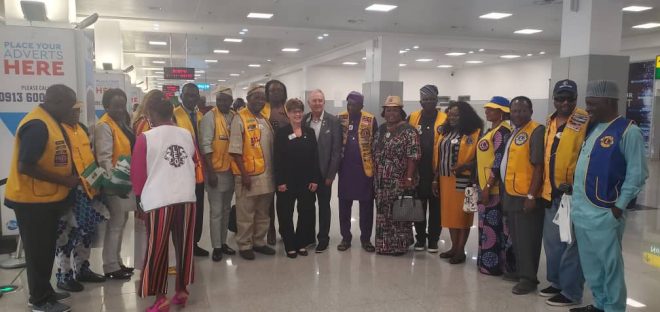 A Non-governmental organisation, the Lions Club International gave donations and as well  commissioned outstanding health facilities and projects at Federal Medical Center.
The project along with various others at different locations in Lagos was commissioned by Dr Patti Hill, the President of Lions Club International.
Hill in an interview during a welcoming ceremony applauded Lions Club Nigeria for impacting massively in community development.
Lion Samson Abodunrin, the District Governor of 404B4 Nigeria, revealed the level of outreach, and humanitarian service that had been done by the organisation.
"Currently, not far away from Ikeja, Lagos University Teaching Hospital, we have a Diagnostic Center that we built, equipped with modern equipment to screen, and test people with diabetes. We also have the Eye Center that we built, which she visited.
"By the special grace of God, and on Monday, she was able to commission an extra modern Caregivers home that we built in Federal Medical Center. This Caregivers Home facility was built for people who have cancer, especially children with cancer. We discovered that most of them sleep along the ward, and could not even take care of themselves, talk more of taking care of the children they brought in, and are suffering from cancer.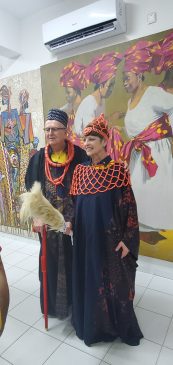 According to him; The organization had donated 2.5 million Naira to the Paediatric Cancer Department at Ebute-metta Federal Medical Centre, and had just built a very large facility with more than 40 rooms, ensuite, with modern beds and facilities to help treat children with cancer.
"We are putting smiles on the faces of the less privileged, and the blind as well, which is why we are popularly referred to as knights of the Blind." We have them in mind, and on our daily activities. We remember the children that are going to school without shoes, without books, without desks, and without uniforms. This is what we are doing.
"We have decided, and we have started the program. We are feeding 9,000 people in public schools. Children who could not eat from home, we are providing food for them in the 10 regions in my district. And we are also providing 6,000 households with food items. No doubt, we are close to Christmas. Some have nothing to eat. We have started that program and we are distributing food items. Rice, spaghetti, macaroni, semovita etc… This is what we are reaching out to the less privileged with." He said.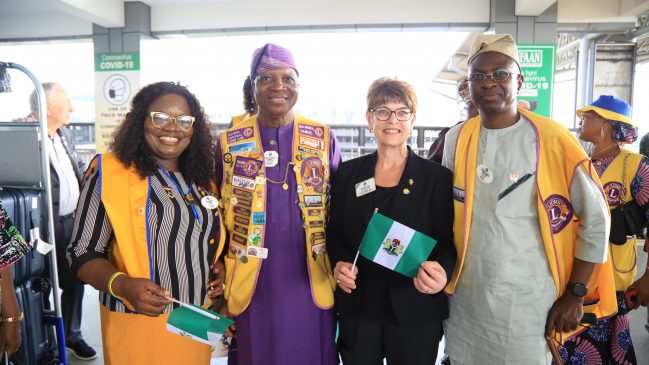 However, the Lions Club Worldwide President Dr. Patti Hill and her spouse Greg Holmes, were welcomed with grand cultural display of the Nigerian culture. She was indeed excited and went ahead to commended the state government for the neatness of the environment.
She disclosed her expectations of the commissioned projects like the childhood cancer caregivers center, which will certainly provide relief for families who are here for their children's treatment for childhood cancer.
"Well, when I visit Lions here in Nigeria, I expect them to show me their projects for vision, for the environment, diabetes awareness, and of course we do a lot of work around the ongoing issue of food insecurity and hunger. But what's really exciting here in Nigeria is that the Lions Clubs and our youth movement, the Leo Clubs, are growing and expanding. We are so excited that your people are keen to be volunteers within the Lions movement." She said.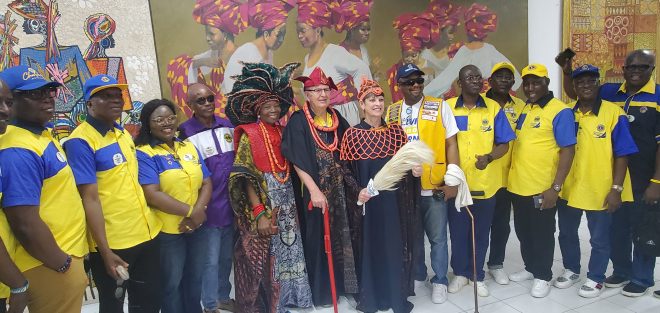 Also, the activities will be rounded up by her visit to the Executive Governor of Lagos State, Governor Babajide Sanwo-olu, to pay homage and also to let the Governor have a firm stand of what Lions Clubs has done to serve the generality of Nigeria, and how the government can complement their efforts, so that they can expand the scope of service.